There are countless fantastic walking tracks throughout the Grampians National Park, allowing visitors to explore and appreciate all aspects of this amazing place. From short, scenic strolls to epic multi-day adventures, the Grampians has got it all.
This list focuses on some of the shorter walks in the Grampians National Park, giving you a great selection of attractions to cram into an easy action-packed adventure!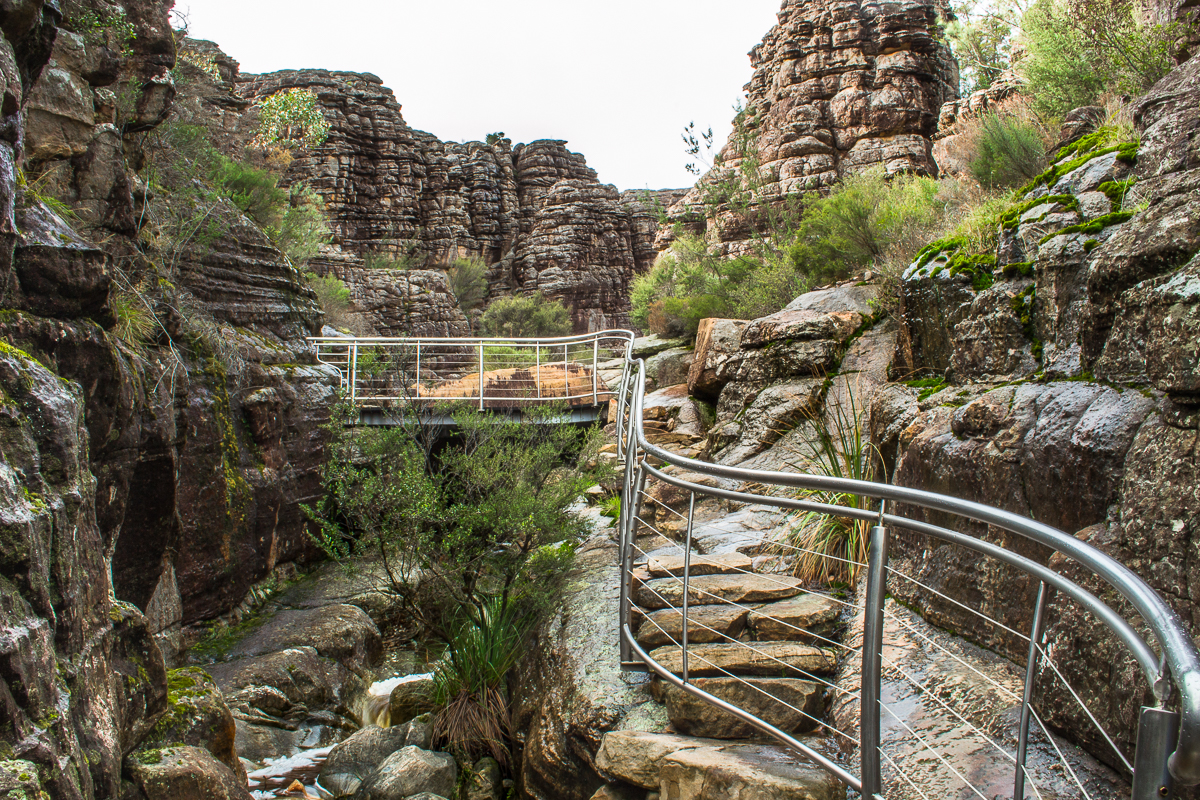 The Grand Canyon is a remarkable rocky gorge situated within the majestic Wonderland Range of the Grampians National Park. This 900m circuit walk offers awe-inspiring scenery and and a seasonal waterfall.
Click to read more...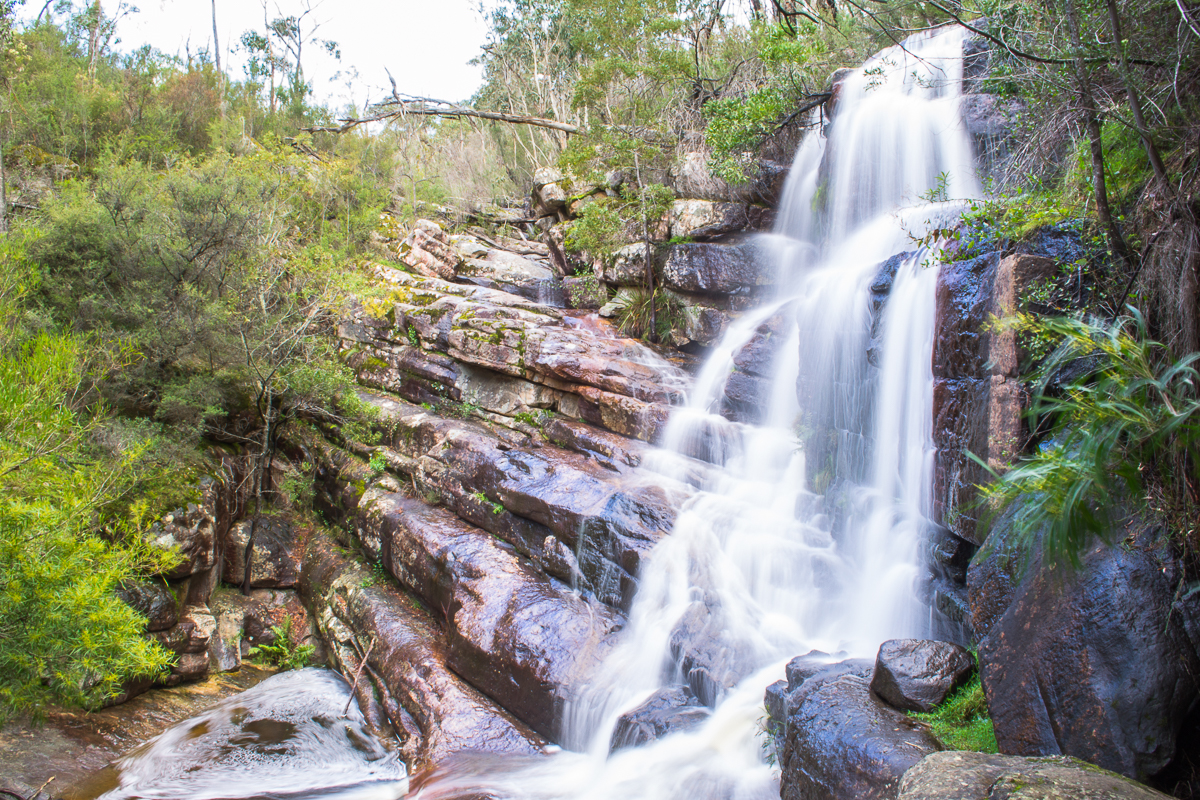 With a walk starting from the same carpark as the aforementioned Grand Canyon, Splitters Falls is a stunning seasonal waterfall, best viewed in spring when wildflowers decorate the landscape and after rains for reliable water flow. This 1.4 km return walking track travels over rocky terrain, through a gorge and up some stairs before continuing alongside the gorgeous creek to Splitters Falls.
Click to read more...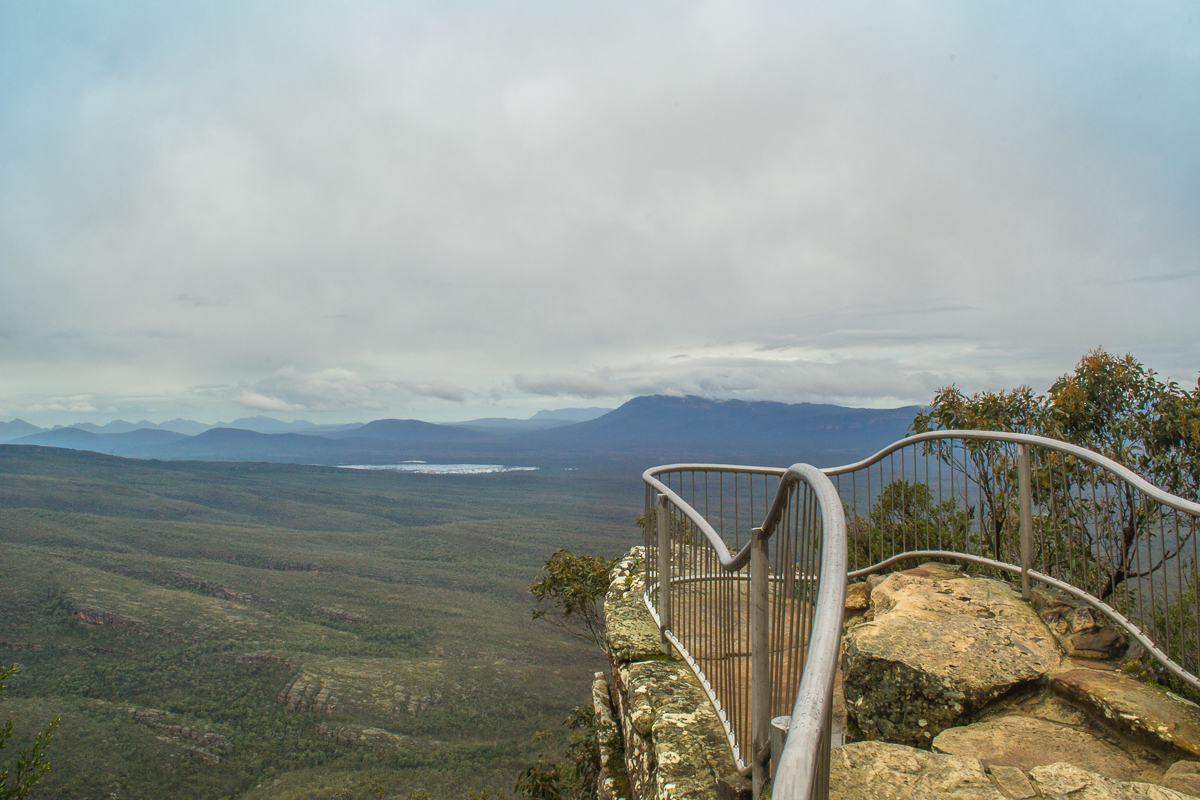 Perhaps one of the most iconic views in the Grampians, The Balconies is a spectacular lookout accessed by an easy 2 km return walk. From the parking area, an easy stroll takes you along a well formed gravel track to the lookout as you pass gorgeous scenery, fascinating rock formations, and sweeping views along the way.
Click to read more...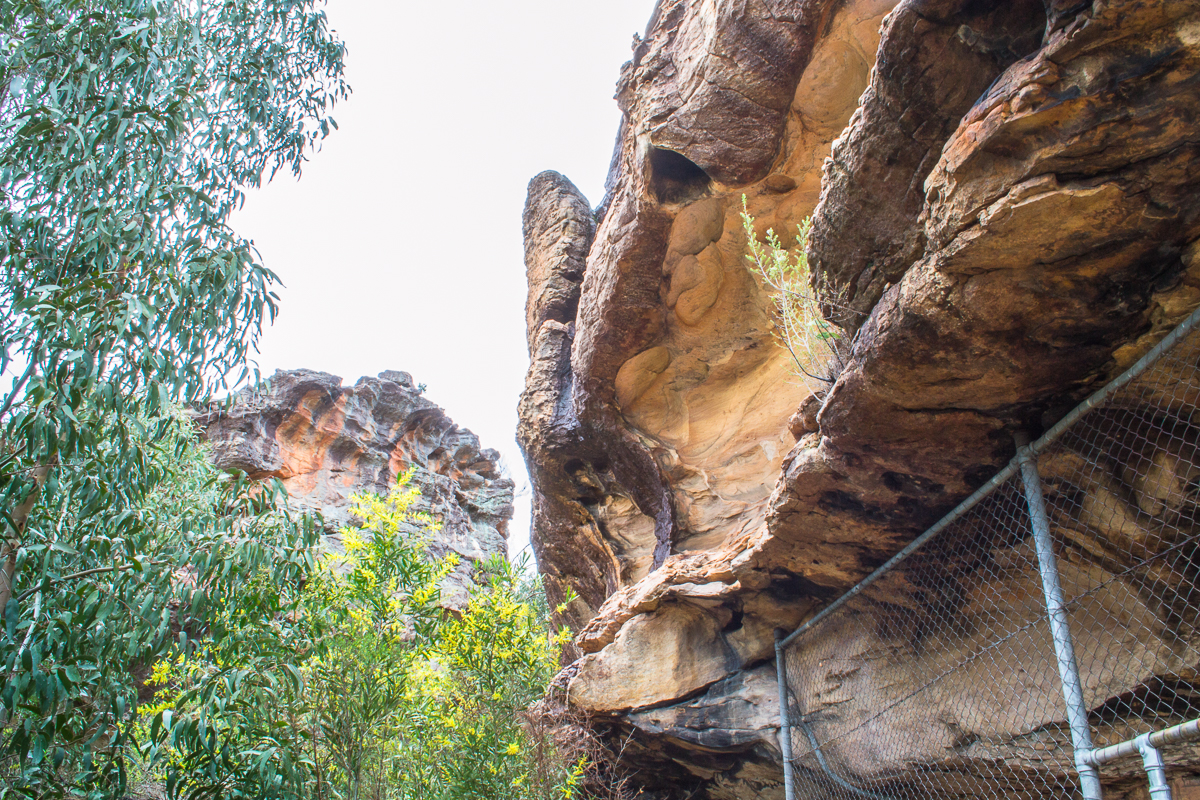 The Gulgurn Manja Shelter is a beautiful Aboriginal rock art site, accessed via an easy 1km return walk through gorgeous scenery with incredible views up to the surrounding rocky cliffs and ridges. Informative signs at the site include the following:
Pronounced Gulkurn Munya (Hands of young People), this site features hand prints of many generations of young people, about 8 to 12 years old.
Click to read more...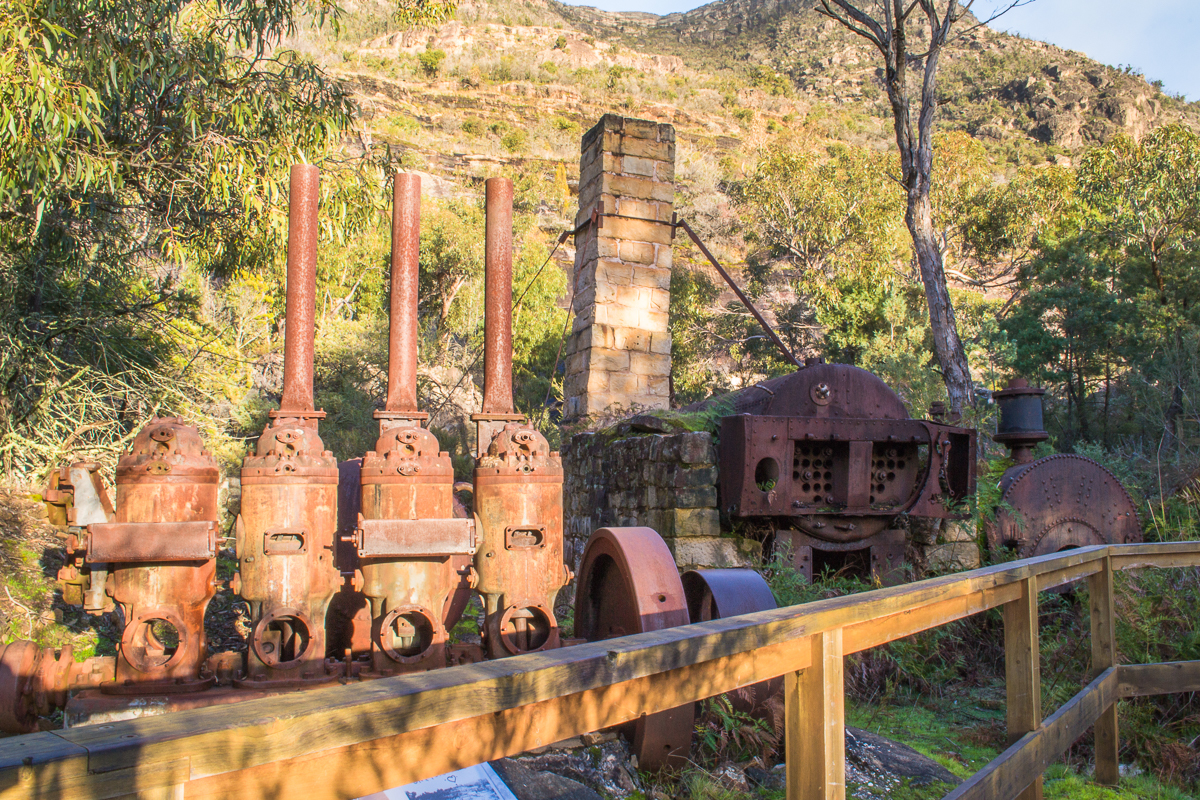 During the late 19th and early 20th centuries, large amounts of high quality freestone were carved from the slopes of the Mount Difficult Range at Heatherlie Quarry. Many features of the quarry remain today, including machinery, powder magazine, power plant, rail tracks and stone cottages. A short, easy 2.4 km return walking track takes you to the site of the site of the quarry. Detailed information signs are located alongside significant areas making this a very interesting, educational place to visit.
Click to read more...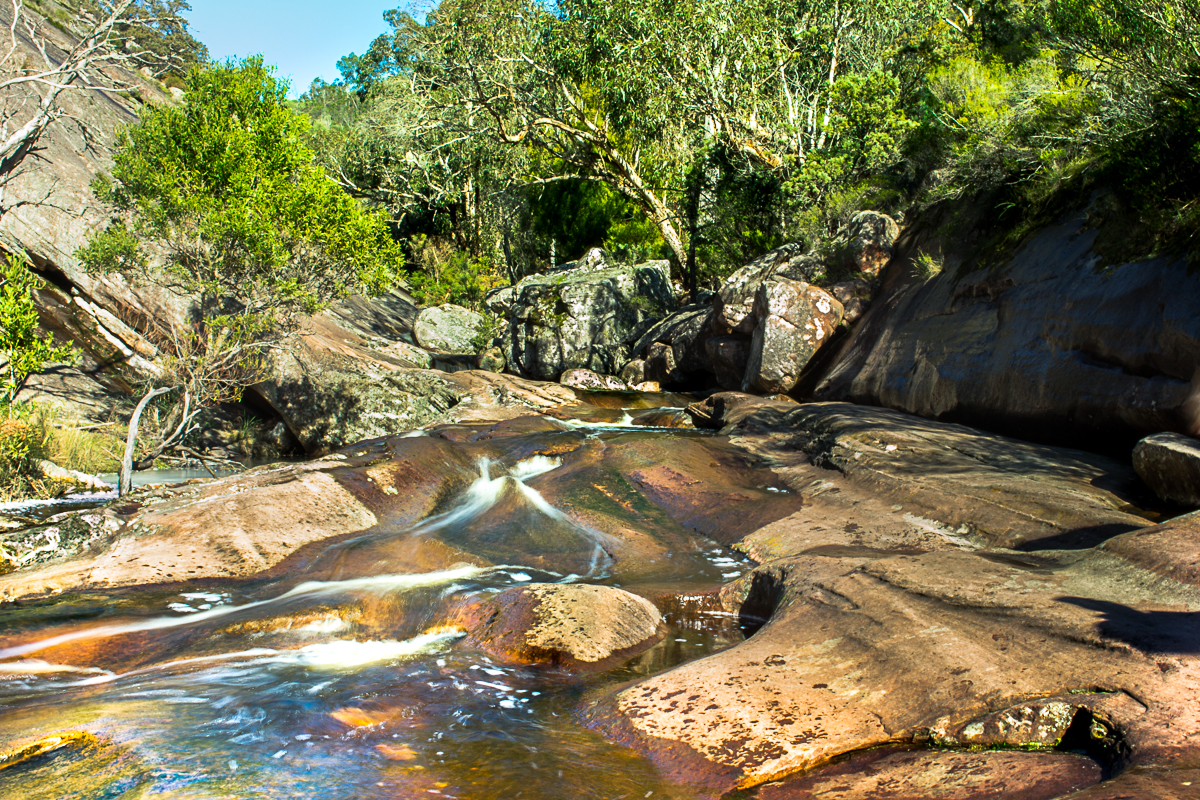 Venus Baths are one of the Grampians National Park's most unique and stunning attractions, where Stoney Creek flows over a beautiful sandstone shelf, creating gorgeous pools of flowing water with sloping stone walls either side. An easy, family-friendly 2.3 km circuit walk takes you along Stoney Creek to the natural rock pools at Venus Baths. Stunning rock formations and scenery along the walk add to the allure of this beautiful place.
Click to read more...
Silverband Falls is a beautiful seasonal waterfall, accessed by an easy 1.4 km return walk. This is an interesting spot as the water plunges down and disappears into the rocks at the base of the falls, travelling underground until the creek resurfaces about 50 metres away. The waterfall was named by European Settlers in the 1800's, as the stunning stream of water resembles a silver band.
Click to read more...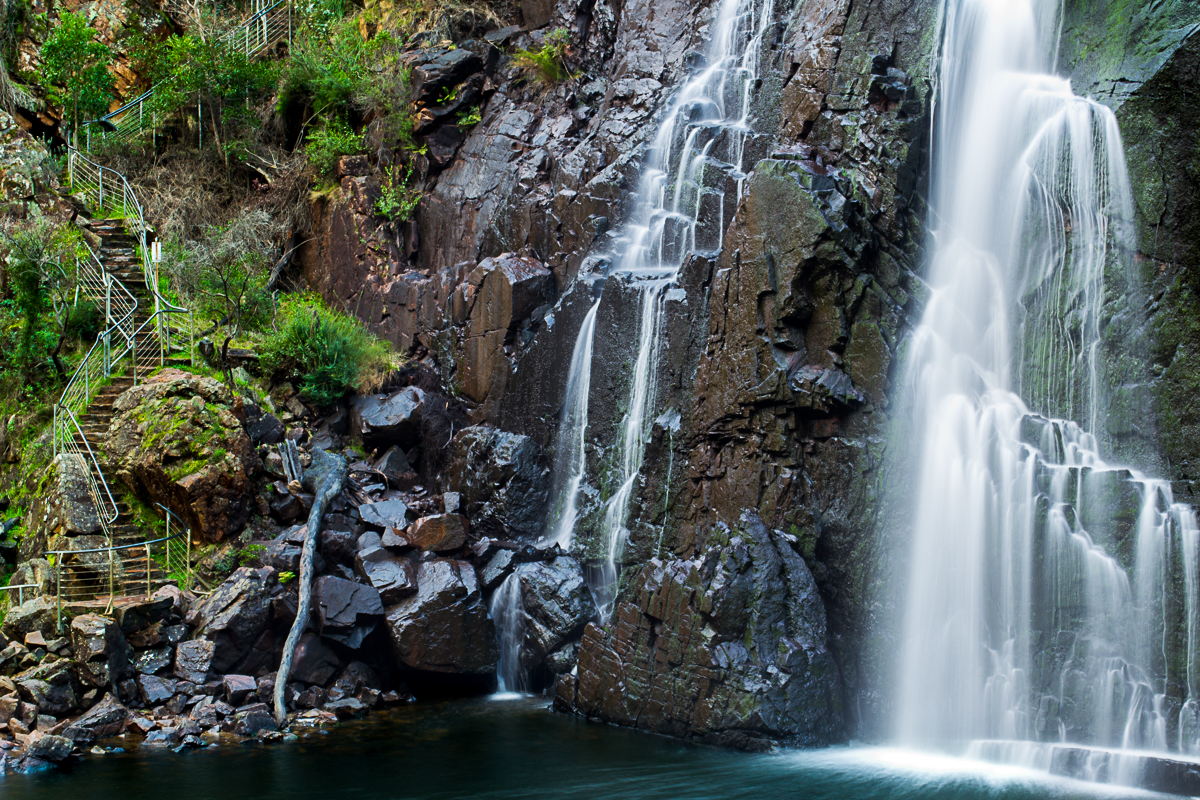 The spectacular MacKenzie Falls is an iconic year-round fixture within the Grampians National Park. Water cascades dramatically over huge cliffs, plunging into a deep pool before continuing down along the MacKenzie River towards nearby Fish Falls. This is a fairly short walk, 2 km return, but please note that there is a large section of extremely steep steps which descend into the gorge alongside the falls. Incredible views going down, but quite arduous going back up. I assure you, MacKenzie Falls is 100% worth the effort!
Click to read more...
Grampians Guide
is regularly updated with amazing locations to explore in the Grampians National Park. Be sure to
follow us on Facebook
to receive updates directly in your news feed.
What's your favourite walk within the Grampians National Park? Let us know in the comments below.