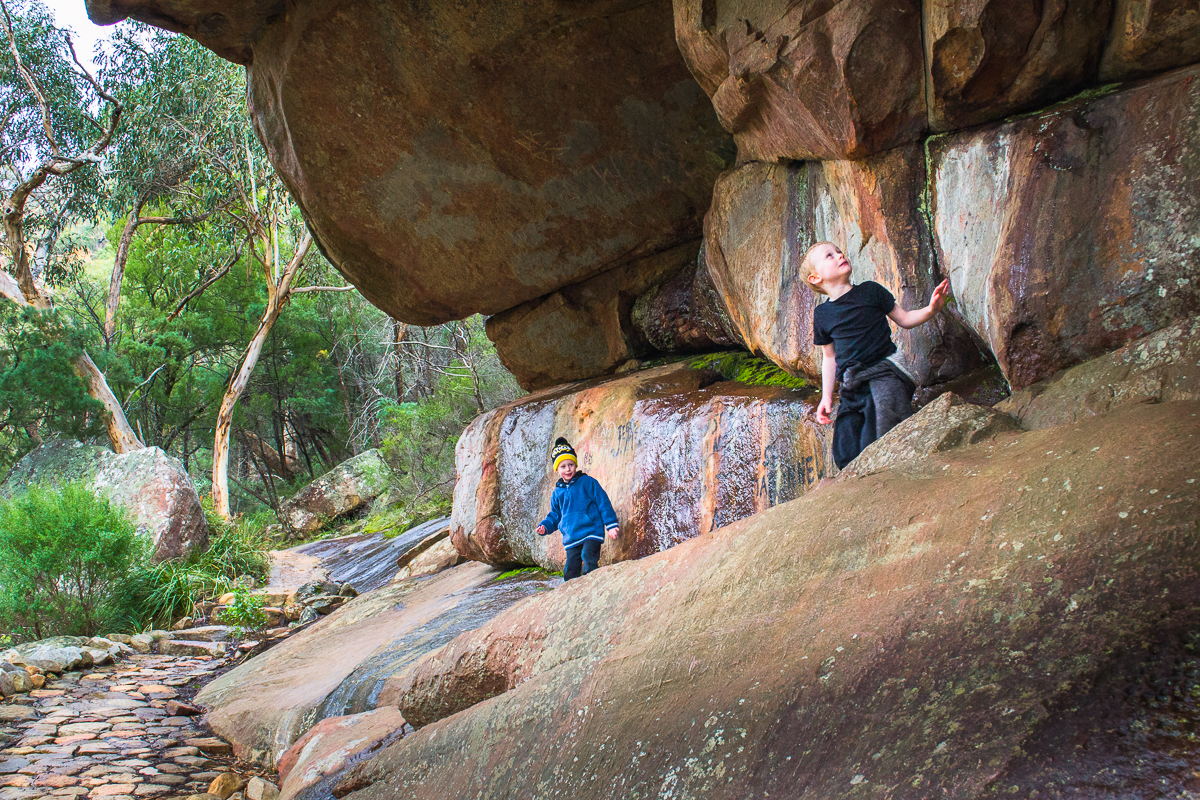 Exploring along the beautiful walk to Venus Baths, Grampians National Park VIC
So you're thinking of bringing the family to explore Victoria's stunning Grampians National Park? Well let me tell you, you're in for an adventure! Waterfalls, walks, lookouts, rock pools, wildlife, the Grampians National Park has got it all, and children just
adore
the place.
Now I'm not gonna lie, before having kids this was easy. All day (or overnight) adventure in three easy steps - get in the car, drive to Grampians, commence epic waterfall/mountaintop adventure. Done. After having kids? Hahaha. Don't worry though, with a bit of preparation and planning you absolutely can make your family trip to The Grampians a fun, action packed, and stress-free experience!
Take a look through these handy hints to help you plan your next family adventure in the Grampians National Park.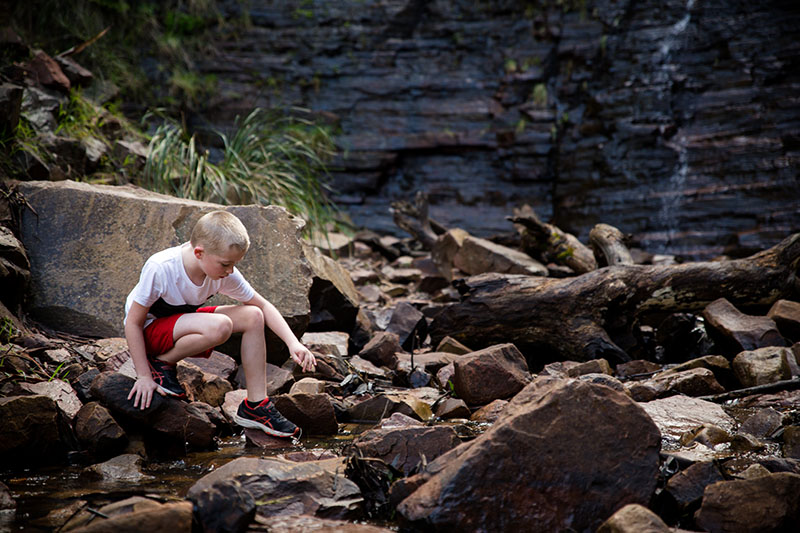 There are so many options of things to explore in The Grampians. Waterfalls, walks, caves, picnic grounds, lookouts, rock art sites, the list goes on. Let me tell you right off the bat, although you definitely
could
take a group of kids to pretty much every spot throughout the Grampians, if you don't want to have a heart attack as your two year old toddles over towards the edge of a cliff or your adventurous four year old runs off ahead up the track to be met with a sudden steep and slippery gorge, then there are certainly a few safer options for your family adventure. The following attractions are absolutely stunning, family friendly, and the hikes are limited to short, manageable walks.
These gorgeous rocky platforms alongside the walking track to The Balconies offer breathtaking views. Grampians National Park VIC
Activities and adventures
There are many fantastic dining options in Halls Gap, ranging from quick and easy take-away to beautiful restaurant meals. If you plan on packing your own lunch, the Halls Gap Playground and Picnic Area is a great place for a family meal and has well-equipped covered barbecue areas. There are several other picnic and camping areas throughout The Grampians which offer barbecue facilities, you can check them all out
here
.
The Grampians National park has so many fantastic accommodation options! You can choose to stay in caravan parks, cabins and cottages, bed and breakfasts, retreats and farmstays, or you can check out the many well-equipped
campgrounds
throughout the park. Check in with the Halls Gap Visitor Information Centre for a range of great
accommodation
options.
Pack snacks, and lots of em. Kids are eating machines, especially when they're burning lots of energy walking to waterfalls and clambering over rocks.
Bring plenty of water. If you think you've packed enough water, pack some more. Keep a big container in the car to refill drink bottles throughout the day.
Don't forget to bring along hats and sunscreen if visiting during the hotter parts of the year.
Bring spare clothes, socks and shoes for the little ones. It's definitely a good idea to prepare for wet kids when you're spending the day exploring gorgeous stony creeks and waterfalls.
Be prepared for limited phone/gps signal in some areas of The Grampians. If you are following maps/directions on your phone, it is a good idea to screen shot them in case you lose signal.
You will probably encounter wildlife while exploring The Grampians, particularly kangaroos in Halls Gap. Please let your children know that they must not approach or feed the animals - help the wildlife of The Grampians stay wild. You can get up close and personal with a range of native animals at the Halls Gap Zoo.
When it all gets a bit much!
We all reach that point during big days out with kids where everyone is getting a little overwhelmed or overtired, and chaos starts to creep its way in. It is at this point during your travels through The Grampians that I highly recommend taking a break down in Halls Gap at
Coolas Ice Creamery
. Their home made waffle cones and over 30 flavours of gourmet ice cream are absolutely unmissable, and they allow everyone to take a tasty time-out and wind down before continuing your explorations. The ice creamery is located right alongside the beautiful Stoney Creek, which a fantastic spot to sit down and relax.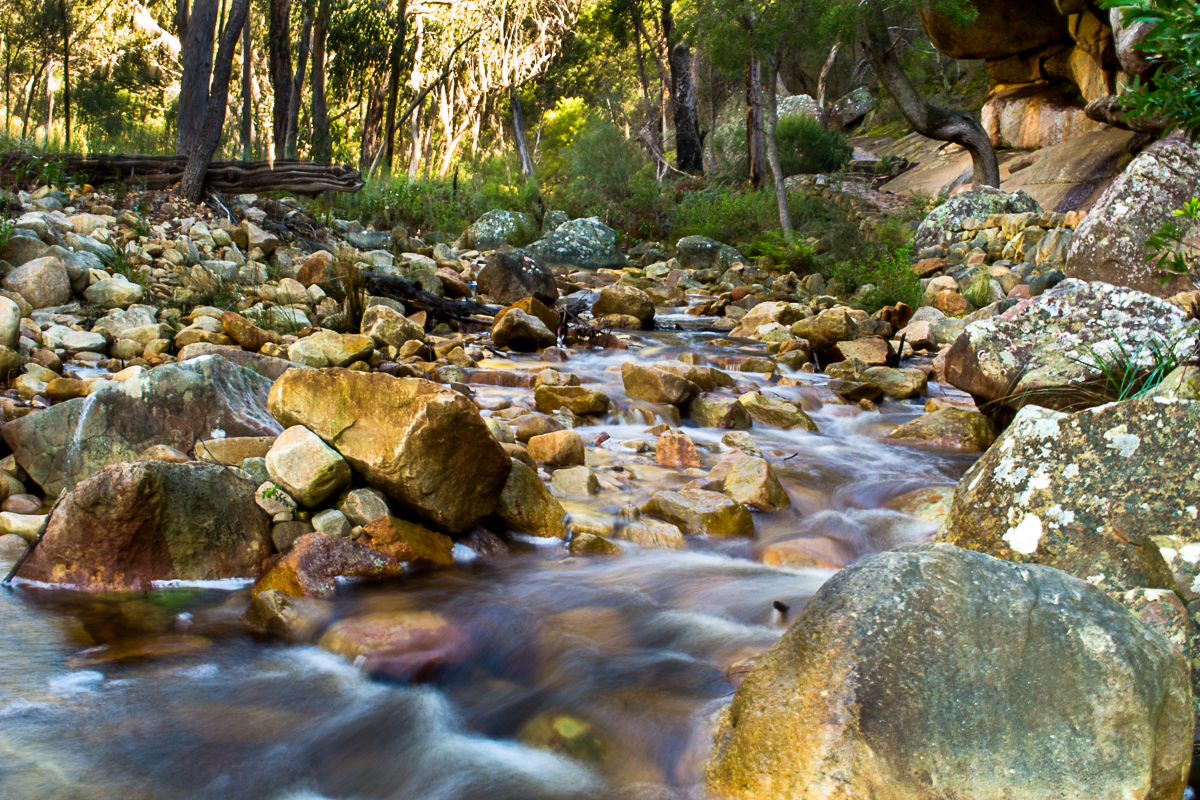 Stoney Creek, Halls Gap VIC
What's your favourite place to explore with the family? Be sure to let us know any of your tips and tricks in the comments below!